Eddy's De Luxe Royal
Sizes Available: 4 fl oz, 2 fl oz
With Eddy's De Luxe Royal Pomade when it's time to wash your hair it comes out the first time, everytime.
Strong Hold

No Shine

Fresh Scent

Water based
Eddy's De Luxe Royal Waterbase Pomade
A strong hold that comes out with one wash
Perfect for those who want a strong hold that comes out with one wash. Can be mixed with oil based products for different styling effects and layering. Good for curly hair.
How to Apply
Breakdown a finger-nail sized dab in the palms of your hands. Comb through dry or barely damp hair to evenly distribute. Mold into desired shape. Blow Dry optional.
Ingredients
Water, Ceteareth-25, PEG-7 Hydrogenated Castor Oil, PEG-40 Hydrogenated Castor Oil, Glycerin, Benzyl Alcohol, Hydrolyzed Collagen, Color, and Fragrance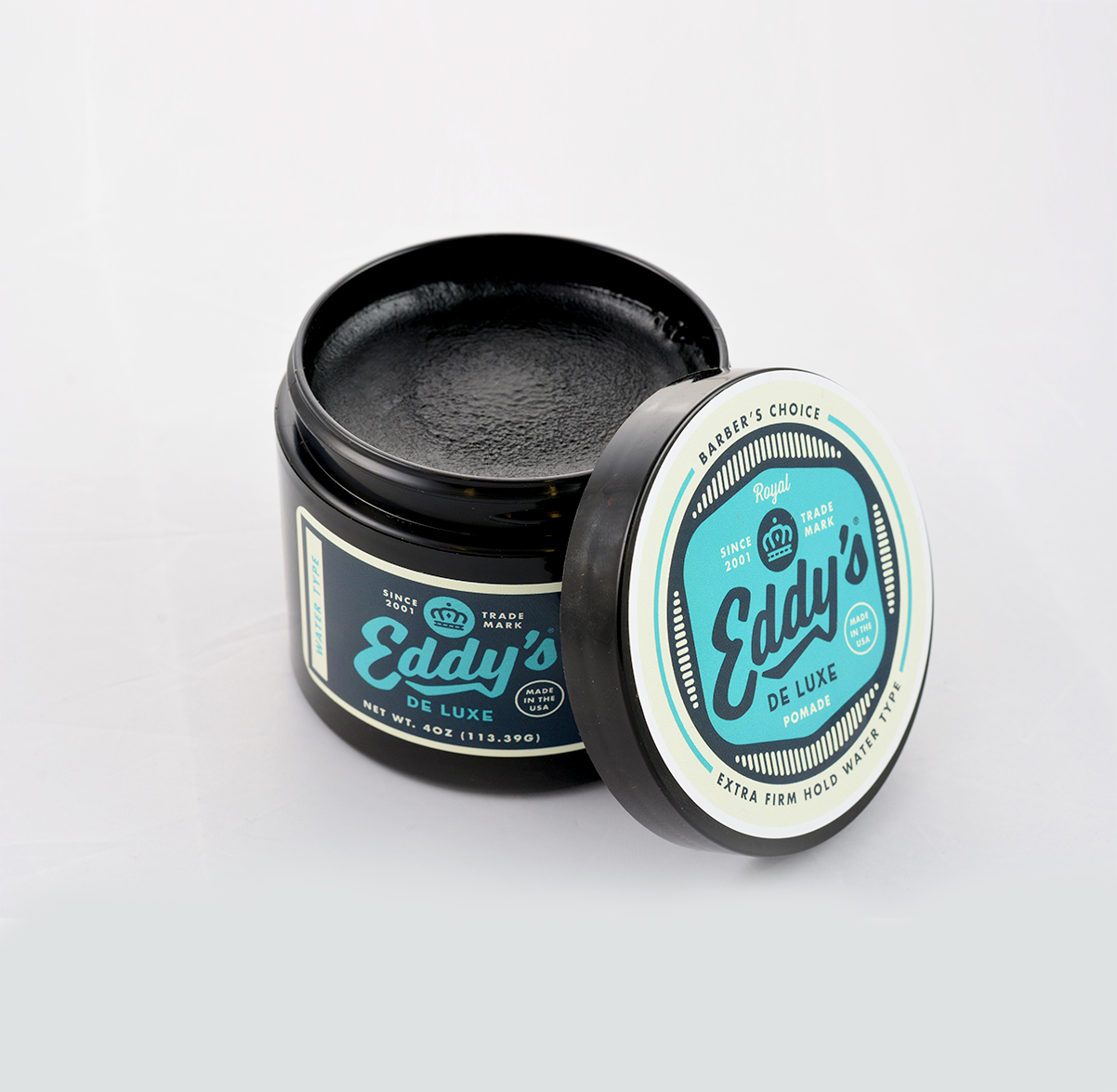 Great for hair of all types. Use while damp or after a blow dry for added hold without frizz. Great for curls and wet looks without shine, waves and flat tops with fenders. Also great for pomade cocktails with other Eddy's De Luxe products.