Cock Grease X
Sizes Available: 6 fl oz, 4 fl oz, 2 fl oz
Get that just out-of-bed look with some extra texture Rework it. Reshape it. Recraft it. For hair that moves the way you want it to.
Light hold
High Shine
Sweet Scent
Oil based
Cock Grease X Extra Stiff
Style with flex and shine
Cock Grease X is best for those who want style with flex and shine. Use alone or cocktail with a stronger hold for crazy creations.
How to Apply
Breakdown a finger-nail sized dab in the palms of your hands. Comb through dry or barely damp hair to evenly distribute. Mold into desired shape. Blow Dry optional.
Ingredients
Petrolatum, Microcrystalline Wax, Beeswax, Coconut oil, color, & scent.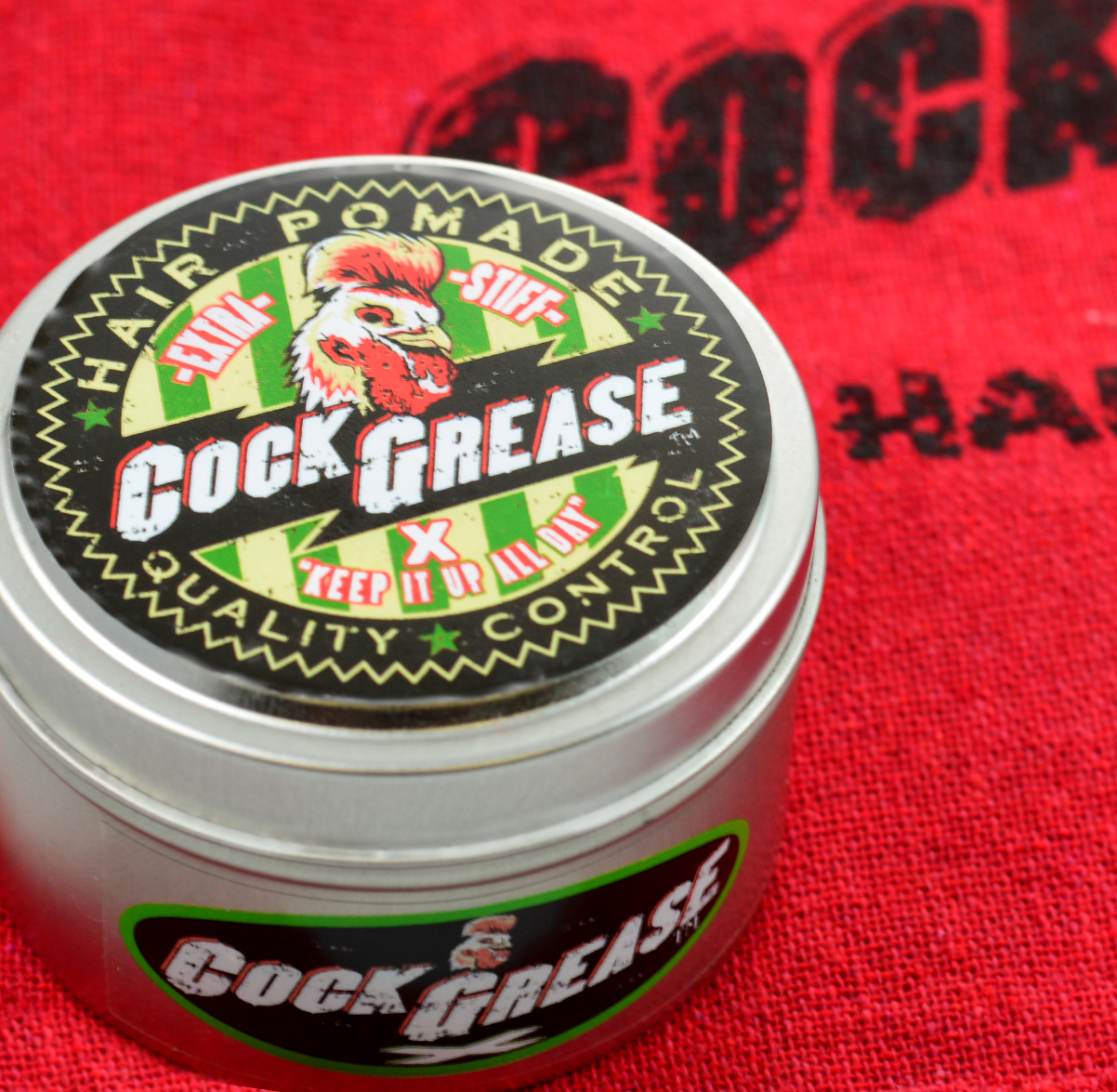 Cock Grease X pomade is great for hair of all types. Use after blowing dry for added flexibility and to avoid frizz. Recommend hairstyles include Bobs, Straight Parts, and Soft Pompadours.